An easy-to-use, cloud-based CRM
100% adjustable to boost your sales and business processes
Our features
Everything you'll need
A comprehensive view of its clients.
AgileProCRM gives you a 360 degree view of your customers and a review of all sales activities in one place.
For each client, you can track all the important information that you or your colleagues have recorded.
With all the basic information at hand, your staff can establish excellent business relationships with customers.
Support for the sale.
AgileProCRM helps you manage the sales process from the first contact with the customer to the final purchase and after sales support. At any time, you have a complete overview of all sales opportunities.
Your sales process can be partially automated: some process steps can be expected to be executed and executed automatically (creating follow-up activities).
Organize the sales team using the calendar.
AgileProCRM Calendar allows you to control various activities for you and your colleagues. It offers much more than standard calendars: you can monitor different types of activities, which you can simply associate with your clients: meetings, calls, tasks, services, etc.
View the schedules of several employees at the same time, allowing you to effectively supervise your sales team and facilitate the search for common free periods.
Support marketing operations.
AgileProCRM includes a built-in module to manage different types of marketing campaigns. Potential contacts can be filtered according to the desired standards. For selected contacts, you can create marketing campaigns (events, seminars, email, direct marketing, etc.).
Monitoring support, complaints, and services claims.
AgileProCRM allows you to monitor customer complaints from the first contact (received or e-mailed) to the end of customer support.
There are also possibilities for capturing incoming email messages and automatically sorting them according to priorities, implementers, and support areas.
Interactive panel with key performance indicators.
AgileProCRM Dashboard can display many reports in one place. Provide an instant view of key performance indicators in your company.
The dashboard can be customized and edited to show only data that's important to you.
"AgileProCRM offers a powerful suite of tools that every marketing team must have. And if you get stuck, their support team will help out. I'm using AgileProCRM to manage the entire Big Wheel files."
"I love the product and having so many great marketing and sales tools in one place. Beyond the software, I love being part of the wider AgileProCRM community. "
"I would definitely recommend AgileProCRM. From our very first interaction through to onboarding and now via our Customer Success Manager, it's always a great experience. "
"AgileProCRM has allowed us to do the work of 20 marketers, with a team of four. The AgileProCRM community is extremely supportive and AgileProCRM's team members are knowledgeable and super helpful. Not to mention, AgileProCRM has aided us in delivering sizable results: our inbound leads grew 5x within a year!"
Integration with ERP systems
AgileProCRM is compatible with several ERP information systems, such as Pantheon, SOAP, MS Navision, SAP, Largo, Basque, electronic invoicing, etc.The standard integration includes bidirectional synchronization between companies and contacts, the reference of offers and orders in one direction and the transfer of financial data from the ERP system to AgileProCRM.The integration with ERP is closely integrated into the sales process, which is identified in AgileProCRM.
Integration with bulk email and marketing automation software.
AgileProCRM supports several marketing programs for mass communication with your contacts and marketing automation. Communication with mass email programs (MailChimp, Campaign Monitor) is bidirectional, so you can also follow the results of the statistics campaign in AgileProCRM. AgileProCRM is also compatible with several marketing automation systems for more detailed monitoring of potential customers and marketing automation (Net Results, Sales Manago, Intercom, Slack, etc.).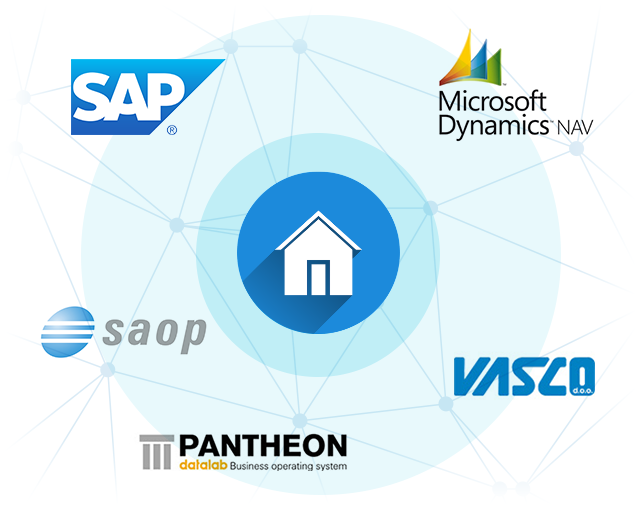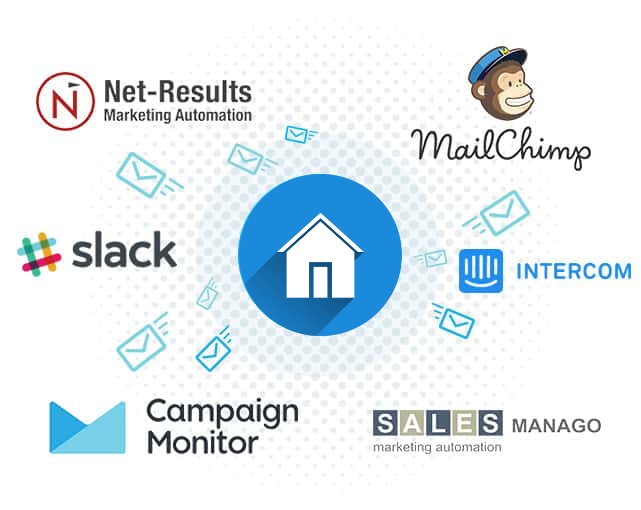 Integration with IP telephony.
The AgileProCRM system is compatible with different IP systems: Avaya, Megatel, Centreks, Alstar, Asterisk, Cisco.
The link works for incoming and outgoing calls. When you receive a call, AgileProCRM automatically recognizes the contact, opens the customer's card and provides the space to enter its content.
Incoming calls can be made simply by clicking on a phone number in AgileProCRM. This involves a call in the center and at the same time opens the form where you can write the content of the call.
AgileProCRM supports the interfaces of the application programming interface (API) for integration with other software solutions. With the help of the APIs, AgileProCRM can connect to any other application.
The AgileProCRM API is correctly configured according to different operations.
Flexible API interface
Connectability with several programs.
Simple use (documentation)